There are currently no custom webinar opportunities available.
See current sponsorship opportunities here.
Be part of industry-changing conversations with key retailers
The retail industry continues to evolve and adapt during the COVID-19 pandemic. To better meet the need of the industry and our members, NRF now provides two virtual content series: Supply Chain Lunch & Learn and NRF Retail Reimagined webinar series.
Sponsors of these virtual webinars not only take part in the event but also help shape important conversations while getting their brand in front of the right retailers at the right time.
NRF Supply Chain Lunch & Learn webinar series
The NRF Supply Chain Lunch and Learn webinar series focuses on areas including supply chain, transportation, logistics, operations and sustainability. Prospective retail attendees include key supply chain, operations and sustainability roles at the Director level and above.
Topics include the future of retail supply chain and last-mile delivery, sustainability in retail and port congestion.
NRF Retail Reimagined webinar series
The Retail Reimagined webinars series looks at pressing industry issues around innovation and technology, consumer trends and seasonal analysis, diversity, equity and inclusion, corporate social responsibility and more. Prospective retail attendees include decision makers at the Director level and above, including marketing, digital, merchandising, operations, finance, DE&I and CSR roles.
Webinar topics include the latest industry research, holiday trends and evolving customer dynamics shaping retail technology.
Sponsorship fees
NRF Webinars are available to NRF members for $15,000 and to non-members for $17,500.
Benefits include:
Content collaboration
Sponsor may make introductory remarks, subject to NRF approval

Sponsor may suggest ideas for topics, subject to NRF approval

Sponsor may secure retail speaker or moderator and will collaborate with NRF content team to finalize, subject to NRF approval
Social media reaches across 220,000+ followers
Organic posts with sponsor recognition on LinkedIn, Facebook, and Twitter channels

Paid social posts with sponsor recognition on select social media channels which can include LinkedIn, Facebook, Instagram or Twitter

Post-event clip sharing (dependent on speaker approval) and thanking sponsor
Emails reaching thousands of retail industry professionals
2-3 invitation emails with sponsor logo, reaching a minimum of 40,000 industry professionals (audience size will vary based on webinar topic and content)

Includes copy and a link to the page of sponsor's choice

Highlighted in NRF Retail Leaders Update, reaching 12,000 retail executives
Highlighted in NRF's SmartBrief newsletters, reaching 75,000+ retail professionals
Highlighted in NRF Insider, reaching more than 25,000 retail professionals
Webinar promotion at NRF's discretion in NRF Retail Advocacy Roundup, reaching 2,000 engaged retail advocates and policy leaders
Confirmation email with sponsor recognition
Reminder email with sponsor recognition
"Thank you for attending" email with sponsor logo
"You missed it" marketing email with sponsor logo
Promoted throughout NRF.com, including on:
NRF homepage

Dedicated event listing page with sponsor logo

Coming soon: Included on NRF Event List throughout website
Featured on Zoom platform
Logo and brand placement on registration and confirmation pages​

​Logo on title slide or platform during event

​Moderator or speaker will thank sponsor

Live webinar redirects at the end to sponsor's website
Post-event promotion
Webinar made available through NRF On Demand on NRF.com for 6+ months, including brand name on landing page and logo on title slide

Promotion of On Demand version through social media, SmartBrief, and NRF.com

Sponsor recognition in any editorial coverage of webinar
Demographics
Sample companies represented at NRF webinars include:
Adidas
BJ's Wholesale Club
Crate & Barrel
Dillard's
Gap
H&M
Ikea
J.Crew Group Inc.
L.L.Bean
L'Occitane
Lowe's
Macy's
Meijer
PetSmart
Ralph Lauren Corporation
Sephora
Staples
Target
The Vitamin Shoppe
TJX
Tractor Supply Company
Walgreen's Boots Alliance
Previous webinar attendees are retail leaders with titles including:
Chief Executive Officer
Chief Financial Officer
Chief Information Officer
Chief Marketing Officer
Chief Operating Officer
Chief Revenue Officer
Chief Supply Chain Officer
Chief Technology Officer
Executive Vice President
Senior Vice President
Senior Counsel
Vice President
Senior Director
Director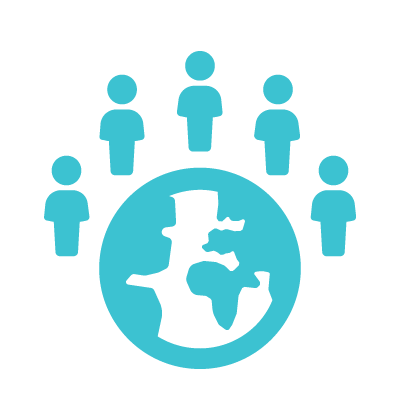 Interested? Don't delay.
Reach out to Tami Sakell, VP, Sales at sakellt@nrf.com to learn more specifics about this unique opportunity for your brand.